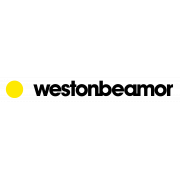 Business Unit Manager
About the role
As the Business Unit Manager, you will manage the day to day running of Weston Beamor, overseeing a team of twenty people. Your primary focuses will be managing quality, lead times, customer satisfaction levels and departmental budgets.
Your other key responsibilities will include:
Managing and nurturing existing customer relationships to ensure their expectations are met and exceeded.
Identifying potential new customers and opportunities for growth.
Ensuring the Weston Beamor brand is promoted through exhibitions, advertising, brochures, social media, and e-shots.
Monitoring competitors and market activity to understand their offering.
Establishing KPIs and ensure they are achieved and monitored regularly.
Developing and managing departmental budgets.
Producing regular and meaningful reports for the senior management team.
Developing and empowering the Weston Beamor team through regular 1-2-1s and individual training plans.
Overseeing the day-to-day office activity, including lead times, quality, costings, profitability, customer satisfaction levels and health and safety.
About you
Weston Beamor is a dynamic and creative business, and we are looking for an exceptional individual who shares our passion and drive to be the best.
As the Business Unit Manager you will be an ambassador for the Weston Beamor brand and will be able to confidently build and maintain long-lasting relationships with our valued customers. You will be someone who feels passionately about customer service and works hard to exceed expectations wherever possible.
You will be responsible for a diverse team of twenty people, comprising of CAD Designers, Production Staff and Sales Administrators. A desire to understand all roles within your team will be paramount in terms of ensuring that your staff are engaged, motivated and working effectively.
Knowledge of jewellery manufacturing processes would be highly advantageous; however, if you believe you have the core skills and attributes to make this role a success, we would love to hear from you. UK and overseas travel will be required from time to time, so a flexible approach to this will be required.
About us
Weston Beamor is a prestigious Birmingham based Company specialising in precious metal casting, 3D printing and bespoke jewellery services. Working with a broad spectrum of customers for 75 years, making Weston Beamor one of the most admired and trusted names in the jewellery industry.
Along with being the first UK jewellery manufacturer to gain Fairtrade certification, we are one of the industry leaders in high resolution 3D printing. We are proud to have a highly skilled team of CAD designers, goldsmiths and diamond setters creating beautiful bespoke pieces to client's specifications.
Weston Beamor's most valuable asset is its people, who are at the heart of everything we do. A focus on employee wellbeing and opportunities for development are central to our whole ethos as a business and this ensures that our staff feel supported and proud to work for Weston Beamor. We understand the positive impact a nurturing and supportive work environment can have, and we aim to give this to all who join our team.
Making an application
If you would like to apply for this position, please send your CV with a covering letter outlining your salary expectations and availability to HR@domino-wb.co.uk.