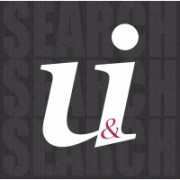 Designer  – Jewellery
The Company
Are you interested in alternative fashion, culture, and all things strange & unusual? Our client is an established international gothic clothing brand. They are currently looking to recruit a passionate, enthusiastic, and highly motivated individual to design and develop exciting and fresh jewellery & accessory concepts. The role requires an individual with industry experience in a similar role and a comprehensive knowledge of product development from initial concept through to sales.
As the successful candidate, you will demonstrate a flair for alternative/gothic fashion and an understanding of commercial design, possess excellent drawing skills, and have practical knowledge of jewellery construction.
Designer – Jewellery - The Role:
To Conceptualize and illustrate new designs for presentation to the design executives.
To take designs from rough-concept through a workable, technical rendering.
Responsible for creating free-hand sketched "notes" of the design concepts during new product development meetings.
Working directly with other designers to elaborate and expand on their design concepts
To creates new design concepts in keeping with the brand image based on one-of-a-kind stones or materials.
Designer – Jewellery - The Candidate:
Have 5+ years of jewellery design experience.
A strong hand sketching ability (required)
A design degree in jewellery (with a metalsmith focus preferred)
Be able to design engineering and product development in mind.
Present inventive and organic designs in a "looser hand"
Have the ability to interpret and re-imagine collections
Demonstrate a strong sense of fashion with an alternative/gothic aesthetic.
Have technical knowledge of jewellery manufacturing and materials
Have advanced rendering skills & knowledge of Adobe Suite.
Designer – Jewellery - The Package:
- Competitive dependent on experience
- Freelance/part-time considered.
Due to the anticipated interest in this role only short listed candidates will be contacted.
By applying for this role you will be asked to consent to the u&i Search GDPR Policy.