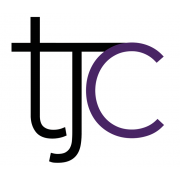 Quality Control Supervisor
Quality Control Supervisor:
The Quality Control Supervisor is an integral part of The Jewellery Channel Ltd team and is responsible for ensuring Jewellery quality meets all compliance measures and exceeds customer expectations.  
 
His/ Her responsibility to work alongside the Quality Control Manager to identify innovative jewellery quality solutions.  These solutions must be time and cost-effective.
He/ She must ensure that the jewellery quality measures enable the team to meet the high service demands of a world-leading Jewellery company and its customers. Must ensure that there is a consistent approach to jewellery quality across the business.
Must act as a central point of reference for Jewellery maintenance /repairs to ensure requests of customers are met in a timely fashion.
A responsible person will be accountable for identifying quality requirements, ensuring design and feedback process, including the analysis of its quality and value to the business.
KEY RESPONSIBILITIES:
_____________________________________________________________________________
•    Oversees the co-ordination of all jewellery quality delivery.  
•    Development of best practice for jewellery quality
•    Works with the group to establish and agree methodologies for the design and delivery of items, materials and practices.  
•    Works with the client to ensure that all quality requirements are effectively resourced and ensure the design and develop all materials to time and standard and in adherence to Company standards.
•    Ensures that the business has an extensive and innovative approach to jewellery quality in line with prevailing business objectives. 
•    Ensures that all new procedures, processes and jewellery quality initiatives developed by the group are correctly administered.
•    Organizes induction and in-service training for all members of the Jewellery quality Team.
•    Designs and delivers on-site quality initiatives such as continuous improvement planning and feedback of relevant information.
•    Ensures that all quality initiatives are fully correlated with each other, knowledge tools and the business objectives.
•    Other duties as required
IDEAL CANDIDATE PROFILE:
1. General Knowledge and Skills  Education and/or experience on the entry-level:
•    University/equivalent
•    Minimum 2 Years' Experience in Quality measuring in Jewellery.
Other Skills:
•    In-depth knowledge of jewellery 
•    Understanding of gem weights
•    Thorough knowledge and experience of all aspects of the Quality cycle.
•    Passionate about the importance and impact of Jewellery Quality 
•    Analytical skills, numeracy and understanding of business.
•     Knowledge of making/repairing jewellery preferable
2.    Impact on Business Strategy    Description of impact on the results and/or key processes within the company:
•    Key role within the business.  Must apply quality methods and understanding of the complex problems arising from a fast-paced environment. 
•    Maintains control over the repairing and resizing materials and ensures that version control is respected and that the product to the customer's requirement.
•    Ensures that the department is co-operative and proactive in supporting other departments to achieve company goals
3.    Functional Expertise    •    Ensures that all pre-set processes are adhered to at all times and takes corrective action when necessary
•    Identifies agrees and implements process improvements where necessary
•    Ensures that quality standards are operational at all times
•    Seeks to establish standard approaches across the business
•    Works with peers and immediate managers to produce a cohesive management approach to the business, its customers and suppliers
•    Actively seeks opportunities to develop the business internally and externally
•    Takes a wide view of the organisation ensuring resources are optimised
•    Jewellery Knowledge    •    Minimum 5 experience of delivering jewellery quality.
•    Problem Solving    •    Uses positive terms to express what they can do.
•    Responds to requests displaying flexibility to the demands of the customer and the business.
•    Works to develop personal skills and knowledge.