CV Integrity
People Marketing offer advice for completing an honest CV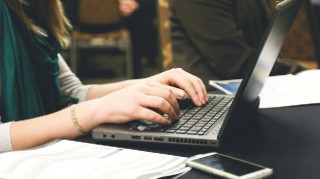 Article by People Marketing
CV Integrity – Who are you really?
Why is it really important that all the information on your CV is correct?
The simple answer is that you are committing fraud if you obtain a new job with false information, whilst most people will understand the thinking behind your 'Little White Lie' sadly, this may come back to bite you and once you are found out, there is no rescuing the situation.
Be aware that companies are becoming more rigorous with their pre-interview screening techniques, many businesses employ agencies who will do this digging ahead of presenting CV's for consideration. It there are untruths on your CV, you are very likely to be found out at the very early stages, and perhaps that's why you are just not getting called for Interview.
What is the most common CV Un-Truth?
Normally this is the glossing over of gaps in your work history, extending the time spent in one particular role to cover any unemployed periods. Any savvy recruiter will spot gaps and discuss them with you, so explaining the gaps is all you need to do; there is no shame in the fact you took out a year to travel South America, or you were cautious and took a little time to secure a new role after a redundancy. This is your history and it all goes to make you the candidate you are. Be honest and open and you will be much better received.
These facts are the easiest to check as even corporate references will confirm the dates you were employed to and from. As long as you are able to explain any gaps then it better to be truthful than to try to force your CV to flow. It is also helpful if you pop this explanation in your CV also, below is an example
Company: Mr Smith's Bakery Title: Baker and Tea Maker
Dates: September 2010 – Current Reason for Leaving: Redundancy
September 2009 – September 2010
Took time out following redundancy to travel South America.
Company: Mrs Jones' Bakery Title: Chief Sweeper
Dates: August 1999 – September 2009 Reason for Leaving: Redundancy
Another common mistake is to elaborate or exaggerate your job title & responsibilities, again, this is very easily spotted following a reference check. But you should also be aware, it's a small world and you never know who will be looking at your CV in the future and how your paths have crossed in previous companies. It would be a problem if the person screening CV's was the one who had actually done the job you say you did. Or if the recruiter is a keen record keeper and they had your CV 2 years ago and this one is different, then I'm afraid it will be re-filed under "Unsuitable".
Why is it so harmful to bend the truth?
The trouble is, should a small white lie on your CV be discovered, this will throw doubt on your entire history and the data given on your CV and your trustworthiness.
Don't put your entire career and your reputation at risk to hide the fact you got a G in Science, and you think no one really checks… well they do, be honest and be positive and make the most of your honest experience and genuine skills.
Although rare, "fraud by false representation" can carry a prison sentence at worst and at best, it could land you in a role you are not able to do.
Lastly, imagine you do embellish, twist or cover the truth, get the job, and never get found out; you build great relationships with your colleagues and your managers, they become close friends, but you are NEVER able to talk about the fact you spend three months as a circus performer in Moscow, because you hid it on your CV!
Visit People Marketing