How to write the perfect cover letter
u&i Recruitment have put together some tips to help you write the perfect cover letter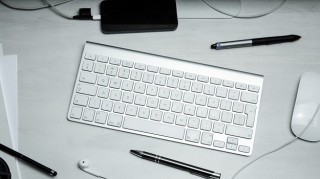 HOW TO WRITE THE PERFECT COVER LETTER - u&i Recruitment
When you are asked to include a cover letter within a job application what's the first thing that comes to your mind? Is it: Does the employer actually read the cover letter or why are they so important?
If the recruiter asks you to provide a cover letter within your application then of course it's important and they are definitely going to look at it!
When recruiters read your cover letter they want to see why you want to work for the company and what you can bring to company from your past experience.
It's important that you create the perfect cover letter to make sure that the reader is drawn in and will then be influenced to look at your CV.
Here at u&i Recruitment we have put together some tips and advice to help you to write the perfect cover letter.
Firstly you need to make sure that it's focused and tailored to the position and company you are sending the cover letter to. Also, be concise and to the point throughout your cover letter. When you are highlighting your relevant experience show how you can contribute to the companies' success. Try not to waffle, keep it to one page maximum.
Link the cover letter to the job that you're applying for. Never send a cover letter that isn't personalised or focused to a specific job or company. Otherwise it would be pointless sending it. Remember that recruiters will have lots of applications to get through so it's crucial that you make your points clear and tailored the role and the brand.
Make sure that you highlight how you will contribute to the companies success and how you have helped brands in the past with your experience.
Finally it's vital that you proof read your cover letter there is nothing worse than making spelling and grammar mistakes as this will create a negative impression on the reader. You should ask a friend or family member to read it over for you to make sure it's spot on.
We hope these tips and advice will help you to create the perfect cover letter!
By Charlotte Hanna, 
Visit U&I Recruitment here:
Website
@UandIRecruit 
LinkedIn